Note: This was recorded in August 2018, and then Kate... lost it? Something happened. We're back in action with episode 30: The Lost Cowboy Episode.
Recently there has been a resurgence of the Western genre (good conquering evil is all the more necessary for WHATEVER REASON.) According to Lauren Havens, the Modern Western has shifted from the usual cliche characters and settings and, instead, "many authors are borrowing the themes commonly found in westerns, and placing them in new time periods and locations -- even new worlds." 
Here are a few examples we mentioned in this episode:
Want even more suggestions? Check out this Book Riot article, featuring.... 
She Said/She Said: True Grit by Charles Portis (1968):
[True Grit] tells the story of Mattie Ross, who is just fourteen years of age when a coward going by the name of Tom Chaney shoots her father down in Fort Smith, Arkansas, and robs him of his life, his horse, and $150 in cash money. Mattie leaves home to avenge her father's blood. With the one-eyed Rooster Cogburn, the meanest available U.S. Marshal, by her side, Mattie pursues the homicide into Indian Territory.
Listen to our thoughts about Mattie, Rooster, havin' sand, and more... all peppered with some terrible attempts at Southern accents. Boy howdy!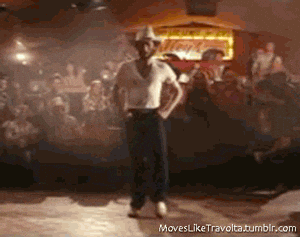 ---
Twice(-ish) a month, the librarians are in, with their favorite recommendations in Two Book Minimum, a toe-to-toe discussion on a book or topic, as well as news from the book world, updates from Lawrence Public Library, and beyond.
This episode was produced by Jim Barnes in the Sound & Vision studio. Our theme song is by Heidi Lynne Gluck. You can find the Book Squad Podcast on iTunes, opens a new window, Stitcher, opens a new window, or SoundCloud, opens a new window. Please subscribe and leave us comments – we'd love to know what you think, and your comments make it easier for other people to find our podcast. Happy reading and listening! xo, Polli & Kate