The library will be closed Tuesday, November 3, 2020 for Election Day.
It's critical that every citizen is able to vote, which can include arranging for transportation, child care, time off from work, providing transportation for others, and adapting to unknown variables during the pandemic.
Closing is one way of ensuring that library staff has time and access to vote. Voting is the bedrock of a participatory democracy and an opportunity for all citizens to have a direct impact on who we choose to lead our government at the local, state, and national level.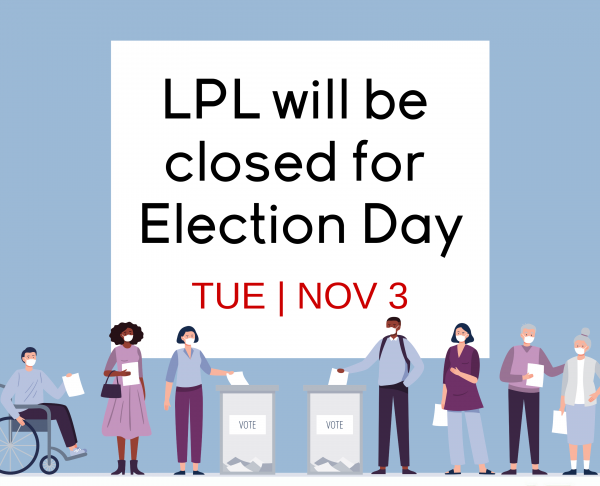 Below you'll find information about early voting, locating your polling place, doing candidate research, and more. Remember, we're always here to help answer any question through email at eref@lplks.org and Live Chat.