2022 Read Across Lawrence for Adults
• NATIONAL BOOK AWARD FOR FICTION
• FINALIST FOR LE PRIX MÉDICIS ÉTRANGER
• LONGLISTED FOR THE ANDREW CARNEGIE MEDAL
• PBS NEWSHOUR / NEW YORK TIMES BOOK CLUB PICK
When we read the same story together, we can focus on the similarities of our human experience. It endears us to each other, builds empathy, and ultimately a stronger community.
—Brad Allen, Executive Director
Lawrence Public Library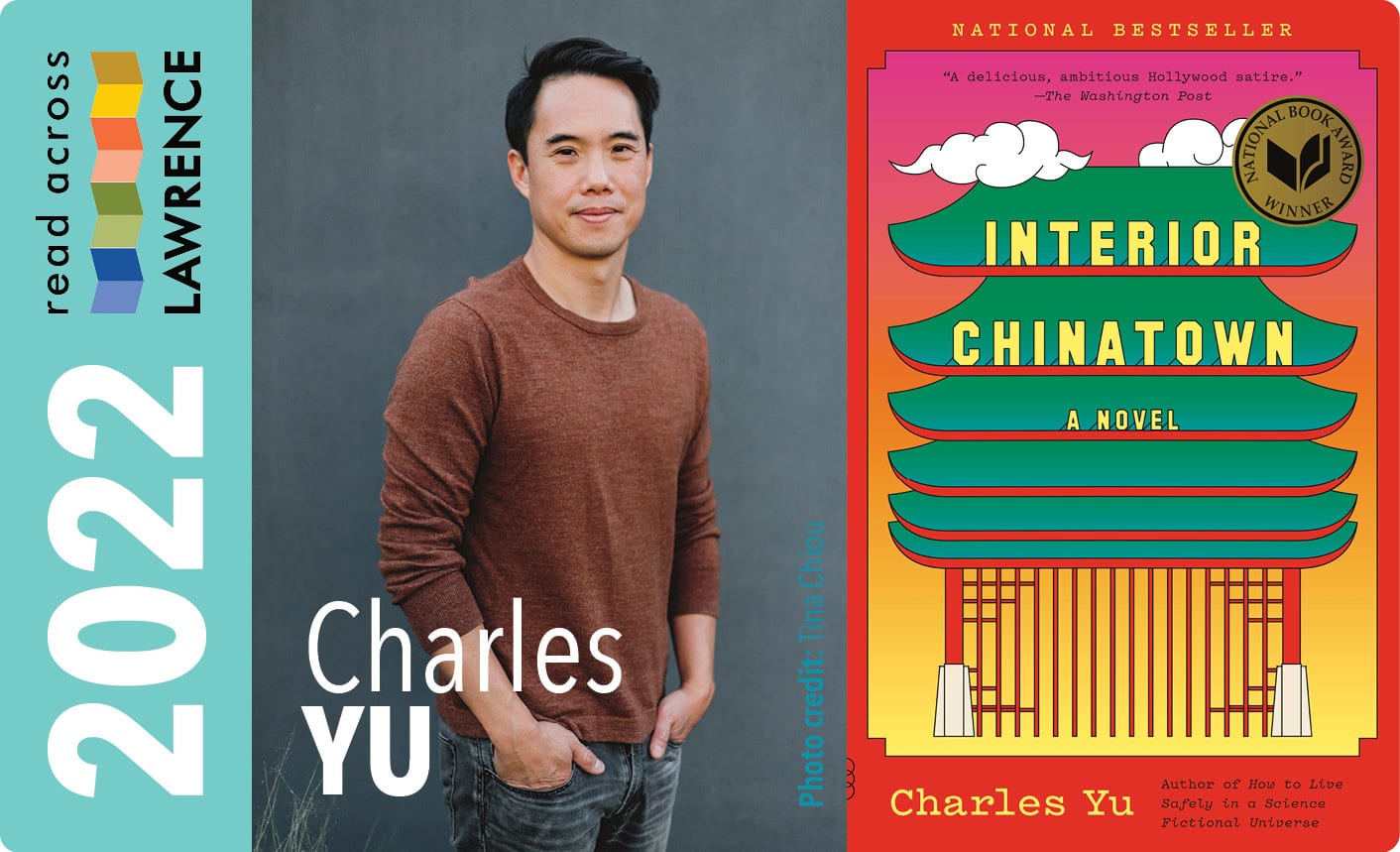 Because of the unpredictability of COVID, check back for new information on book talks and added programs.
RAL 2022 Events
No related upcoming events.
NEW YORK TIMES BESTSELLER • NATIONAL BOOK AWARD WINNER • From the infinitely inventive author of How to Live Safely in a Science Fictional Universe, a deeply personal novel about race, pop culture, immigration, assimilation, and escaping the roles we are forced to play.
"One of the funniest books of the year…. A delicious, ambitious Hollywood satire." —The Washington Post
Willis Wu doesn't perceive himself as the protagonist in his own life: he's merely Generic Asian Man. Sometimes he gets to be Background Oriental Making a Weird Face or even Disgraced Son, but always he is relegated to a prop. Yet every day, he leaves his tiny room in a Chinatown SRO and enters the Golden Palace restaurant, where Black and White, a procedural cop show, is in perpetual production. He's a bit player here, too, but he dreams of being Kung Fu Guy—the most respected role that anyone who looks like him can attain. Or is it?
After stumbling into the spotlight, Willis finds himself launched into a wider world than he's ever known, discovering not only the secret history of Chinatown, but the buried legacy of his own family. Infinitely inventive and deeply personal, exploring the themes of pop culture, assimilation, and immigration—Interior Chinatown is Charles Yu's most moving, daring, and masterful novel yet.
CHARLES YU is the author of four books, including Interior Chinatown (the winner of the 2020 National Book Award for fiction), and the novel How to Live Safely in a Science Fictional Universe (a New York Times Notable Book and a Time magazine best book of the year). He received the National Book Foundation's 5 Under 35 Award and was nominated for two Writers Guild of America Awards for his work on the HBO series, Westworld. He has also written for shows on FX, AMC, and HBO. His fiction and nonfiction have appeared in The New Yorker, The New York Times, The Wall Street Journal, and Wired, among other publications. Together with TaiwaneseAmerican.org, he established the Betty L. Yu and Jin C. Yu Writing Prizes, in honor of his parents.
SOURCE: Penguin Random House
About Read Across Lawrence
Literature is the tie that binds. Once a year, Lawrence comes together as a community to read the same book and explore its major themes with discussions and interactive programs. Read Across Lawrence (RAL) promotes literacy, fosters community and provides common ground for intergenerational, cross-cultural and civic-minded educational discussions. It's also, to put it simply, a really fun and social way to get the most out of a book. Let's read together!
Broadening the audience — then rethinking it. In 2012, Lawrence Public Library expanded their RAL program to include a teen and kid selection. A variety of programs and events specific to these age groups ran parallel throughout Read Across Lawrence. In 2022, we shifted Read Across Larewnce back to an adults-only community read, using our annual Summer Reading Challenge as our youth-focused literacy initiative.
Round 2020 | The Round House by Louise Erdrich
2019 | Sourdough, opens a new window by Robin Sloan
2018 | Wonder, opens a new window by R.J. Palacio
2017 | In the Time of the Butterflies, opens a new window by Julia Alvarez
2016 | The Martian, opens a new window by Andy Weir
2015 | The Handmaid's Tale, opens a new window by Margaret Atwood
2014 | Housekeeping, opens a new window by Marilynne Robinson
2013 | The Worst Hard Time, opens a new window by Timothy Egan
2012 | Winter's Bone, opens a new window by Daniel Woodrell
2011 | To Kill A Mockingbird, opens a new window by Harper Lee
2010 | Dreams From My Father, opens a new window by Barack Obama | Kansas Reads
2009 | The Virgin of Small Plains, opens a new window by Nancy Pickard | Kansas Reads
2008 | Kansas Curiosities, opens a new window by Pam Grout
2007 | Revolutionary Heart, opens a new window by Diane Eickhoff
2006 | The Center of Everything, opens a new window by Laura Moriarty
2005 | Blue Horses Rush in, opens a new window by Luci Tapahanso














For more information about Read Across Lawrence contact: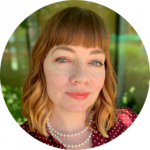 Readers' Services Coordinator
785-843-3833 x132