Sitting on my bookshelf at home, stacked haphazardly in no particular order with absolutely zero organization, are all four hardback copies of Maggie Stiefvater's series, The Raven Cycle. My copies of those books are bursting with little slivers of sticky notes, color-coded specifically so that all it takes is one look at the color of paper sticking out of the book and I instantly know what I might find if I were to open to that exact page.
The pink sticky notes are for passages about Ronan Lynch, the extremely complicated and mostly angry and secretly soft and downtrodden and ultimately hopeful character that has become an overwhelming fan-favorite in the series. I marked scenes featuring Ronan that affected me emotionally or some of the pink notes pointed out beautifully written examples of character dimension and development. Some even indicated foreshadowing - all of those gorgeous and tragic hints into Ronan's terrible and wonderful backstory, that in later books come back to haunt him in the most horrific and poetic of ways.
(Flower petals and blood - Maggie Stiefvater, you evil genius.)
Looking at my copies of those books, there are a lot of pink sticky notes.
Which makes sense as Ronan Lynch is one of the most uniquely written and truly magical characters ever created, and so you can imagine everyone's delight when Maggie Stiefvater announced that she was writing a companion series to The Raven Cycle, called The Dreamer Trilogy, which continues the wild and curious adventures and imaginings of Ronan Lynch. Because, as it turns out, Maggie Stiefvater also loves this boy dearly. Enough to hand him his own series and explore further his ability of being able to pull items out of his dreams.
The first book in this new trilogy is Call Down the Hawk, and Stiefvater has been careful to reiterate that while Call Down the Hawk features some characters from the original series (namely, the three Lynch brothers and, sigh, Adam Parrish), The Dreamer Trilogy stands apart. Judging from Call Down the Hawk alone, this newest series will be bigger, bolder, brighter, angrier, sadder, lovelier, scarier, and even more intensely thought-provoking than The Raven Cycle, which began with The Raven Boys, a more atmospheric and meandering book than Call Down the Hawk.
There is more immediately at stake in this new series, as there are whispers, and then shouts, of an oncoming apocalypse in which the planet will be set on fire (yikes) by a Dreamer and to prevent the end of the world from happening, an organization is put in place to hold major corporations accountable for blatantly ignoring the health of the environment (no, wrong blog post, Lopez) track down Dreamers and essentially "get rid of them." Which is to say, kill them to keep them from dreaming the planet into extinction. Remember how I mentioned earlier that Ronan can pull items out of his dreams?
That means Ronan Lynch is a Dreamer…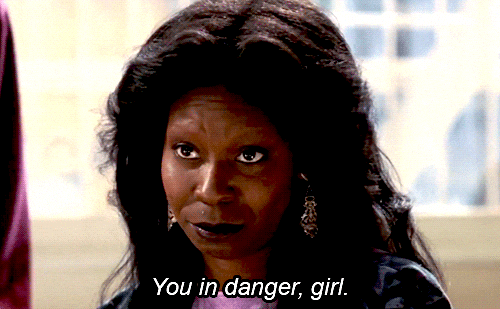 So, what does it mean to be a Dreamer? That means that sometimes when Ronan wakes, he will be holding an object he dreamt in his hands or it might be near where he's sleeping, and that object might be something innocuous, like a puzzle box that hurts to look at, or it might be an entire hoard of nightmare crabs come to ruin his and his boyfriend's life. You know, just your typical college dorm sleepover situation. Waking up next to a bunch of murder crabs.
It's true that there is already more at stake in this series because of a constant threat the audience knows is looming over Ronan, and a new Dreamer friend he encounters – Hennessey, who is magnificent – to which neither of them are aware of until it is almost too late. But there is also more at stake because of the bonds between Ronan and the other people in his life. This story not only explores what Ronan can do, but it also explores the type of person he is and the type of people he surrounds himself with. Ronan Lynch is a Dreamer, but he's also a loving, and sometimes terrible, brother. Ronan Lynch is a Dreamer, but he's also a fiercely loyal friend. Ronan Lynch is a Dreamer, but he's also tender-hearted and supportive - madly in love with and wanting to build a future with, sigh, Adam Parrish.
Ronan Lynch is so much of everything, all at once, and while the world might be threatened, the reader's entire world as they know it is also being threatened, which makes for a phenomenally exciting reading experience. This book explores identity and autonomy and blurs the line between good and evil. There are gun fights and magic and hands held in the dark. There are visits to museums and dreamt forests and waterfalls. There are references to old friends and strange meetings of new friends. It holds all the magic of the original series and amplifies it, so that this book is almost impossible to look away from. A month later, and I still think about this book, daily, mulling over the events that took place, predicting what might come next.
Much like Ronan, this book is so much of everything, all at once. It's a masterpiece.
I've written about how literally life-changing reading The Raven Cycle for the first time was (specifically because of, sigh, Adam Parrish) and I will forever love that series with every beat of my heart, but based on this first book alone, I genuinely believe The Dreamer Trilogy will be Maggie Stiefvater's Magnum Opus. This book is something special, something that has never been done before. This book is the reason why I say Maggie Stiefvater is one of the best writers of modern fantasy out there. She must be made of dreams, too, because that's the only explanation for this truly spectacular creation.
Call Down the Hawk is a perfect novel. You should read it, right now.