As we slowly roll into August, which also happens to be Read a Romance Month, I am taking some time out from sweating profusely to speak a few words to those of us who might already be fans of the genre, and share some facts with any of us who have ever said… "Ewww, romance?"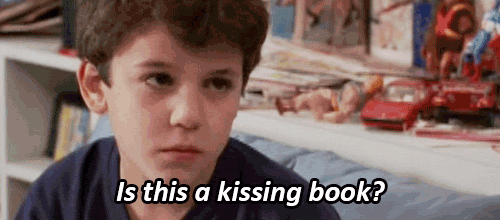 Readers love romance for a variety of reasons, but most read for the emotion, the character development, the focus on relationships and, of course, the happily ever after. Romances lead all other adult genres, approaching 1.5 billion dollars in sales, making it clear that there indeed is something to this genre that you can't deny. 
To clarify what is and is not a romance, there are two things needed for (any) romance novel: A happy ending, also called a HEA (happily ever after), and a central love story. A book must have both to be a romance! (There are books with romantic elements by authors like JoJo Moyes and Nicholas Sparks and people often think these are romances, but they are not.) There are many subgenres of romance, but whether you are reading a Regency, a paranormal, or a contemporary, these two things will always be present. It is the promise that every romance makes to its readers at the start - knowing that a happy ending is guaranteed allows authors to take readers on some remarkable journeys without losing their trust or interest.
By and large, romances are written by women, for women, with women's agency and pleasure first and foremost among the author's concerns. (Although 18% of romance readers are men, so don't assume a guy wouldn't be interested! In fact, consider if you will a world where more men read books that were concerned with women's agency and pleasure. I'll wait...) Add to that all the books that aren't heteronormative romances, and you've got a whole new world of romances that put ladies first, and not in an "evacuating the ship" sort of way.
Many romances of today are feminist tutorials, with heroines (and many heroes) being concerned with gender equity, personal fulfillment, social justice, and the sexiest thing of all - consent.  (I wish I would have kept count of the number of heroines saying some version of "Nevertheless, she persisted" in novels over the last two years! That and pockets in clothing have been On Trend! ) Changing public perception to catch up with the sensibilities of today's romance authors has been the work of many an editorial these days. 
Take for example the words from the incomparable romance author Lisa Kleypas, responding to Hillary Clinton's statement in a Washington Post interview "The whole romance novel industry is about women being grabbed and thrown on a horse and ridden off into the distance." Kleypas has this to say: The romance genre has undergone remarkable changes in the past 30 years. Romance readers give a variety of reasons for why they love the genre: It's empowering, it's an escape, it explores the complexities of relationships in ways that cause them to reflect deeply on their own lives. Incidentally, they're the least cynical people you'll meet, and that makes them especially wonderful — necessary, actually — in this day and age. It is never a romance novel if it condones or normalizes abuse or makes a woman less than she is. 
Indeed, one of my favorite authors Christina Lauren writes about how romance isn't just feminist, but writing romance is a feminist act. 
May I also add: a happy ending ain't nothing, friends! When people make light of "escapist fiction" they overlook the fact that fiction, in general, is as much as an escape TO a window on the world through story as it is an escape FROM "real life". (As if love, dating, interpersonal relationships, work-life balance, and making time for the horizontal mambo aren't part of real-life!?) There's been a surge in #ownvoices romance, with multicultural and LQBTQ characters dominating the romance best-sellers, so the chance of seeing yourself reflect and/or seeing through a new lens in a romance is steadily improving.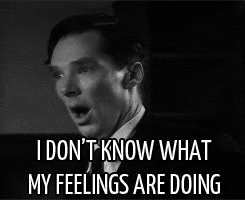 Romance novels (like women) are often criticized for being emotional. Romance is a genre of emotion, it's true, but other genres, such as Horror and Suspense, are also fueled by an emotional response. And perhaps you've opined about romance that "they are so formulaic". Also true, but it's not a bad thing. In fact, nearly all genre is formulaic - that's rather the point of genre! Mystery and Fantasy are two other genres that very often follow formulas to satisfy certain elements that readers expect. These formula elements determine whether or not they actually fit in the genre. So truly, emotion and formula exist in several genres, enjoyed by all kinds of people.
So I ask you during Read a Romance Month to take a few minutes to explore and consider opening your horizons. Try a few types of romance. If it's not the apple of your eye, perhaps understanding more about it will keep you from looking down your nose?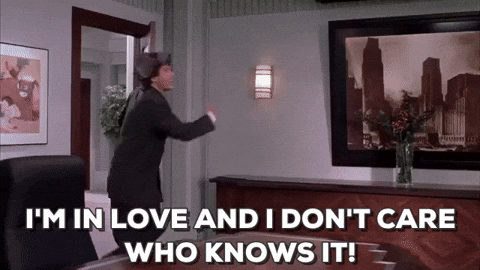 My "starter pack" for people who are open to trying romance is as follows:
An Extraordinary Union by Alyssa Cole. Perfect for Lawrencians and our interest in all things Civil War. Elle, a former slave who returns to slavery in order to spy for the Union, and Malcolm, a Pinkerton Detective who infiltrates the Rebels, face danger and their growing (and forbidden) attraction  This is whip-smart spy novel and a historical romance that doesn't sugarcoat the realities of slavery.

Bet Me by Jennifer Crusie. This one is on many librarian lists of "romances you didn't realize were romances" and many romance readers cite Bet Me as their "first time". Playboy Cal is challenged to get buttoned-up Minerva on a date. To their dismay, neither is what they seem, but they can't seem to stop running into each other. Charming and fun, with great chemistry and a slow burn. 

The Kiss Quotient by Helen Hoang is a very sweet (and QUITE steamy) romance, featuring an authentic portrayal of a woman with autism and a multicultural cast of characters whose culture and background plays an integral role in the story.  Likely not for those looking for a chaste romance, but definitely a winner for anyone who wants a romance which reflects the diversity of real life.

The Lawrence Browne Affair by Cat Sebastian is a traditional regency with an LGBTQ cast of characters: the brilliant but disgruntled earl, a crumbling estate, someone he can't resist who has a secret, and plenty of witty dialogue as they fall in love.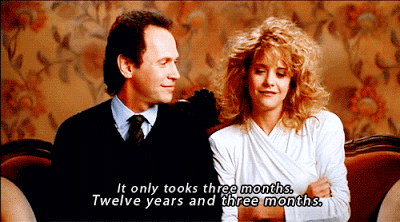 -Polli Kenn is the Readers' Services Coordinator at Lawrence Public Library.