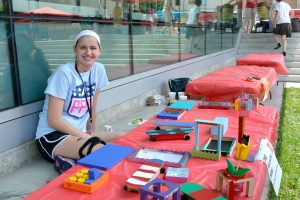 Thank you for your interest in our VolunTeen program! VolunTeens play an important role in our library and help us to achieve our goal of providing the best service to library patrons possible. VolunTeens must be in 7-12th grade and able to commit to 1 or 2 hours per week to help with shelving and/or programs.
We accept new VolunTeen applications three times during the year:
In August, for Fall VolunTeens,

In December, for Spring VolunTeens,

and in April for Summer VolunTeens.
Please check back at those times for the online application form and click on the appropriate link above to complete an application. As a heads up, VolunTeens are also asked to provide a letter of recommendation from an adult who knows them (not a family member) and a signed VolunTeen form. Bring the complete form and a letter of recommendation to the Teen Zone desk. Email Erica at esegraves@lawrencepubliclibrary.org with any questions.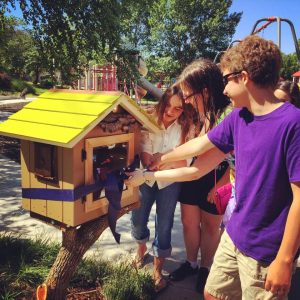 Outside the Library
Looking for a place to volunteer outside the library? Try these organizations:
Boys and Girls Club (must be 16)
Humane Society (must be 16 or must have guardian/parent with you)
Lawrence Memorial Hospital (must be 14 and in high school)