The VolunTeens program is back and better than ever!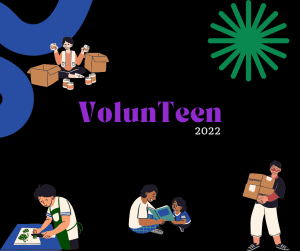 Download, print, and fill out the following forms: Permission/Agreement/Photo & Video Consent Form or pick them up in the Teen Zone.
Email the forms to Sahara, sscott@lplks.org, or return them to the Teen Zone
Wait to hear back from us to get started!
If you have questions, please contact Teen Services Librarians, Margo Moore at mmoore@lplks.org or Sahara Scott at sscott@lplks.org.