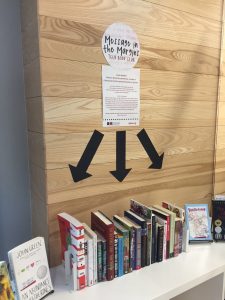 Message In The Margins Book Club
---
Teen Book Club in a Bag Whether you're charged with picking your book club's next read or you're thinking of starting a book group with friends, our Book Club in a Bag service can make your next book club meeting easier.
Each bag has 10-12 copies of great book club selection + a reading guide.
Choose from more than 38 teen titles.
Quick and easy! Reservation software, KitKeeper, lets you see all bags in one place - Reserve by title or choose kits available the month you need them.
For more information about all of the libraries book clubs, check out our Book Club Hub page.