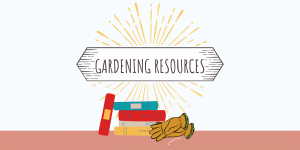 Here are a few of the local organizations that are working to make Lawrence green and growing!
City of Lawrence: The city of Lawrence provides resources, education and assistance for local lawn and garden care. Some of their services include: free or low-cost mulch and compost, compost and yard waste bins, instructions for mulch mowing, worm composting and more. For more information, contact the Solid Waste division at 785-832-3032.
Common Ground Program: The Common Ground Program is a community gardening and urban agriculture program created by the City of Lawrence in 2012. The Common Ground Program's goal is to transform vacant or under-utilized city properties into vibrant sites of healthy food production for our citizens. Contact commonground@lawrenceks.org or call 785-330-2873 for more information.
Douglas County Extension Master Gardeners: Extension Master Gardeners are trained volunteers who help educate the public about horticulture. The Master Gardeners offer classes and workshops on a variety of horticulture-related topics throughout the year, as well as a hotline for gardening questions (April through October; 1-4 p.m. on Mondays, Wednesdays, and Fridays). Contact: 785-843-7058, dgcogardenhotline@gmail.com, or stop by the office at 2110 Harper Street in Lawrence.
Food Policy Council: The Douglas County Food Policy Council seeks to identify the benefits, challenges, and opportunities for a successful, sustainable local food system in Douglas County. The Douglas County Food Policy Council meets every third Monday of the month from 6:30 p.m. to 8:30 p.m. at various locations throughout our Douglas County food system. All meetings are open to the public. Contact: Kim Criner Ritchie, Sustainability and Food Systems Analyst, dcfpc@douglascountyks.org, 785-832-5157
Grassland Heritage Foundation: Grassland Heritage Foundation preserves prairies in eastern Kansas through education, stewardship, and land protection. Contact: info@grasslandheritage.org
Indigenous Community Center, opens a new window: The Indigenous Community Center created Nanasoohannena Farm, opens a new window to increase indigenous sovereignty and to teach sustainable and indigenous farming techniques such as dry farming and no till. To learn more about educational opportunities at Nanasoohnnena Farm, contact Robert Hicks at Robert.Hicksicc@gmail.com.
Kansas Native Plant Society: The Kansas Native Plant Society encourages awareness and appreciation of the native plants of Kansas in their habitats and in our landscapes by promoting education, stewardship, and scientific knowledge. Contact: 785-864-3453
Native Lands LLC: Native Lands is an environmental consultancy business that provides and promotes native landscape management for everything from your backyard to multi-acre prairies and forests. Contact: Courtney Masterson, For.the.Prairie@gmail.com, (913) 207-8034
Sunrise Project: The Sunrise Project seeks to empower people and build a socially just community through engagement with food and the environment. They offer workshops, a community garden and orchard, and a licensed commercial kitchen to support the growth of a robust local food system. Contact: melissa@sunriseprojectks.org
Further afield
Botanical Belonging: Based out of Leavenworth County, Botanical Belonging is an educational nonprofit providing native plant education through access to and encouragement of hands on interaction with a wide variety of plant species native to our region.
Cultivate Kansas City: Cultivate Kansas City is a locally-grown nonprofit working to grow food, farms, and community in support of a sustainable and healthy local food system for all. We believe that growing and sharing local food nurtures our ability to care for each other and the world in which we live. Contact: info@cultivatekc.org, (913) 831-2444
Kansas City Community Gardens: For over thirty years, KCCG staff have assisted community and backyard gardeners throughout the Kansas City metropolitan area to improve nutrition, reduce food costs, combat obesity, increase physical activity, encourage neighborhood leadership, and promote locally grown and sustainable food. Contact: contact@kccg.org, (816) 931-3877
Resilient Activist: The Resilient Activist provides community-building programs that offer inspiration, self-care, and mental health support. Their programs are immersed in deep nature-connection and designed to nourish positive ecological change.