In defiance of a year that should be bundled into cat-pee and Clamato stained, rain-soaked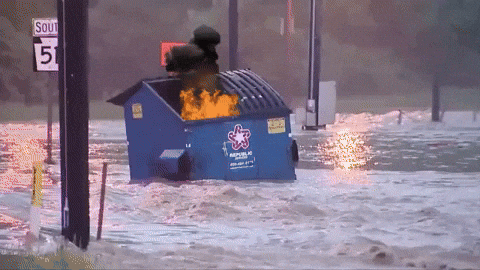 carpet ripped from a rat-infested flophouse, driven in a 1977 Ford Econoline down a dark, potholed highway and dumped over a craggy ravine into a polluted quarry…I'm writing a hymn to the unexpected joys I found in 2020. Perhaps you'll be inspired to sing along as we open our arms to this new year, which already seems to be bucking for even worse treatment.  
Firstly, I had the incredible privilege of being quarantined with my entire family, which includes our three young adult children. This was the very last year my oldest child would be living with us. We racked up over nine months of breakfast, lunch, and dinner dinners as a family in a way we'd been unable to do since before they all started elementary school, but with a lot more cursing. (Scatalogical humor kept up the same pace, however.) To be given a pearl like this, sitting among the mire, was an unexpected joy.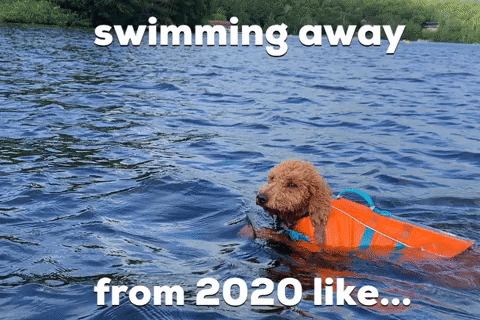 Taking my dogs to the lake became a summer savior. I would meet up outdoors with the best people I know and all of our dogs and we'd wade in, stand far apart, and holler to each other while our dogs drank lake water and barfed and rolled in dead fish. I am typically leery of swimming in a lake. I'm pretty sure something terrible lurks in that muddy water, and as it turns out…sometimes it does. But nevertheless, joy lurked there in the healing power of water. 
You might think my next joy books. Actually, it was not. I'm sure that's not what you were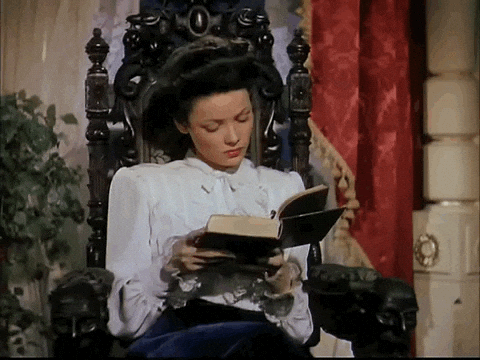 expecting the Readers' Services Coordinator to admit. But I read less than one might imagine, under the circumstances, and I struggled mightily with that knowledge. It was deeply troubling. Until it wasn't. Because this is my job, I talked to a lot of readers, I know that so many of us were struggling to have an attention span, to keep focused, to keep from doom scrolling, to not feel like doing something "fun" was a slap in the face to everyone who had no joy. But the things I did read, those things buoyed me and have stayed with me and reminded me that books are always there for me when I am ready to be there for them. Special shout out to The Switch, The Roommate, and Spoiler Alert, three romances that I loved so well I was able to actually finish them! 
And, oh, the Netflix binging. I honestly can't remember everything I binged. It wasn't as much as you might think, given my lack of reading. (And no, I never did fall into the clutches of the Tiger King back when we blithely waded into quarantine and didn't know we'd have nearly a year, not just days or weeks, of isolation.) But a few things I found there gave me a silly amount of joy, and I want to share those with you. 
Dash & Lily? This one made me pause the show and run into the other room to tell everyone how happy it was making me, complete with my arms thrown up in the air. A sweet, diverse holiday romp with New York City playing the uncredited third lead. (I missed going to NYC for work in May this year, and this made me feel happy/sad to watch. But mostly happy.)
Teen romances. I'm a woman of a certain age. I typically like my romances of a certain vintage and WHO KNEW my favorite watch of the year would be
My favorite Christmas songs, the depressing and debatably-well-sung "River" and the depressing and slightly problematic "Fairytale of New York", make appearances. The Strand Bookstore features heavily, plus a visit to a Jewish punk klezmer rave. Holiday perfection that's not too late to enjoy, I promise. (Honorable mention goes to Never Have I Ever, which came out early in the year and has much more heft than the trailer might indicate.)
Oh, and just to out myself as a pop culture loser, I was SO late to the 
Schitt$ Creek party, despite everyone telling me to put on my dang hat and get there already -  and finally plowed through it. Then promptly proceeded to rewatch. It's a bright spot of joy that you shouldn't deny yourself. (Honorable mention to Letterkenney. Canadians to the rescue, it seems.)
I love music. Like, really love it. And it always gets me through tough times. But my saviors this year were music that is generally outside of my typical genres. Like Cardi B's W.A.P. (Yes. Really.) In a year just pulled out all the stops to be terrible, Cardi pulled out all the stops to be over the top and the joy it gave me to crank this and sit in my driveway, going nowhere, but trying to feel normal? So much. 
But also? I grew a hankerin' for country music. A friend introduced me to Tyler Childers, especially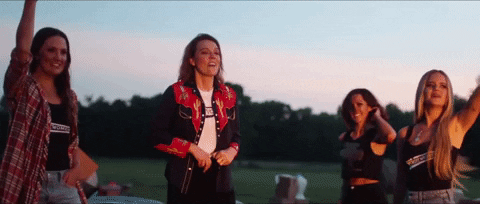 the album Purgatory from 2017 which I have listened to ON REPEAT for about a month now. (Every few days I have a new favorite song, so I couldn't pick just one, but Lady May is aurally-delivered Valium, should you find a need.) The Highwomen. Chris Stapleton. Jason Isbell. Guys, Jason. I mean it.  The Wailin' Jennys. 
I'm sure I'm not the only one who needed a reminder as we give a stiff middle-finger to the back of 2020 that there were moments of joy. I wrote this for you if you did. And for those of us who will want to keep a weather eye out for joy in 2021. Just in case...
-Polli Kenn is the Readers' Services Coordinator at Lawrence Public Library.