Possibly you are questioning why I titled this blog the way I did. Possibly you are spluttering and clutching your pearls and thinking the library has Gone Too Far This Time. 
If you aren't in the loop, like I wasn't a week ago, it's a play on a lyric in a very popular and hotly debated song by Cardi B. and Megan Thee Stallion, "W.A.P." Google it… I'll wait. Okay, NOW you're spluttering. (Or dancing because you've had this song on repeat.) Either way, I understand. 
But just stay with me here! I promise, give me the space of this blog and I think you'll agree with me at the end. Or at least you might agree with the aim: Shining a light on women's sexual health resources and (dare I? I do.) to position Women As Protagonists… of their own lives. Being called a whore is often the first-line response to women who dare to become their own protagonists, especially when it comes to their own bodies, and I thought it a fitting title, as nearly all of these authors have heard and embraced the appellation as a form of resistance.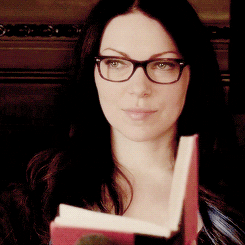 Libraries are in the business of providing access to information, with no judgment, while ensuring complete privacy. However, we're aware that some questions might be difficult to ask even the friendliest librarian. We try to anticipate things when we believe something has entered the zeitgeist and patrons might want to know more. That's when we do something like make displays. Create reading lists. Write blog posts.
The furor over this particular song (musical preference aside) suggests to my librarian mind… hmmm, folks might have some specific questions about anatomy. Or sexuality. Or women's sexual liberation and empowerment. Or sexuality in songs. Or how race and gender and sexuality intersect. Or how language and slang develops. Or memes.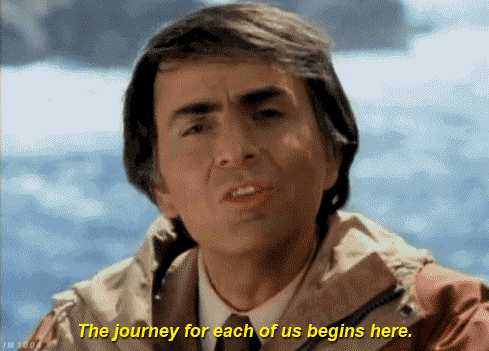 You see, there's really nothing we can't learn from if we open our minds and let our curiosity guide us.
Also? This song is just a heckin' banger and sometimes, that's enough to be getting on with.
Once upon a time, I used to write reviews of sex and sexuality education books. It was a volunteer position and I loved it very much. Books that both educate and celebrate women's sexual agency, like peanut butter and chocolate, are two great tastes that taste great together. To wit: I'm here to offer suggestions on some Very Good Reads. I can't address even close to every topic this song might inspire, but I can give you a few places to get started. 
Firstly, I want to acknowledge that not all women have vaginas, and some men do, and these particular books work for anyone who identifies in any way with the topic and wants to be more open and empowered around their sexuality. Folx, feel free to find the books that speak to your specific situation.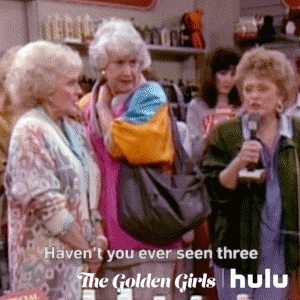 I'd like to suggest a couple of wonderful reads for getting to know thyself just a little bit better. There are a few really terrific owner's manuals for anyone in possession of an, ahem, WAP. I suggest Come As You Are by Dr. Emily Nagoski, The Vagina Bible by Dr. Jen Gunter, and The Queen V by Dr. Jackie Walters to start. They are all written by experts in their field and have an eye toward not only excellent medical advice but are also sex-positive. But mainly, these three books address (very specifically and literally) the subject of the absolute bop of 2020.
Let's tackle another one of those topics I mentioned above, sexual empowerment. A good idea is to start listening to women and femmes discuss their own varied experiences with owning their bodies and their sexuality, and to seek out the intersectional experiences of queer and BIPOC women. If you want to know more, a few good books would include Sister, Outsider by Audre Lorde, Slutever by Karley Sciortino, Sex and Lies by Leila Slimani, Sugar in my Bowl (a collection of essays), The Body is Not An Apology by Sonya Renee Taylor and both Girl Boner by August McLaughlin and All The F*cking Mistakes by Gigi Engle (both are a mix of personal narrative and educational tidbits). If you're pressed for time, watch The Purity Myth, a video on Kanopy is based on the book of the same name by Jessica Valenti.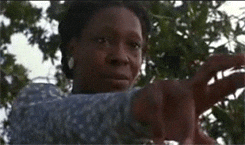 Nonfiction isn't the only way to learn, and fictional characters sometimes invite us into the story even further than "true" stories. Here are just a very few books that highlight sexual agency and wellness: The Color Purple by Alice Walker (a literary classic and an incredible story of triumph), Dare to Love a Duke by Eva Leigh (a fun romance in which the heroine is decidedly NOT a blushing virgin), Take a Hint, Dani Brown  by Talia Hibbert (in which our heroine is here for a good time but not a long time),  Xeni by Rebekah Weatherspoon (also queer!), Sweet Talkin' Lover by Tracey Livesay, and OF COURSE you'll need to check out the groundbreaking Forever, by Judy Blume - a YA novel where sex is had and… nothing bad happens. At all. (Honestly, I could make a list a mile long with all feminist romances that celebrate women's sexual agency out there… maybe I will!)
Trust me, friends. This is the kind of thing librarians live for - seeing something that sparks interest and debate and figuring out how to provide information for the many facets of that topic, to all different people, in all sorts of ways. 
Wise And Professional? Why, yes. Yes we are.
-Polli Kenn is the Readers' Services Coordinator at Lawrence Public Library.