I was re-watching Bottle Rocket, Wes Anderson's first full-length film. One thing that took me by surprise was how much I liked it the second time. It is super charming and has a Texas/Midwest vibe to it. I loved how a lot of the scenery reminded me of living out in Western Kansas in college despite it being in Texas. Flat landscapes that show farmland filled with sky and winding two-lane roads. Rundown small towns with only one hotel. Generally, after watching a movie, I read about it on Wikipedia because I am a nerd. One fact that popped out to me was filming in the Dallas - Fort Worth, Texas area.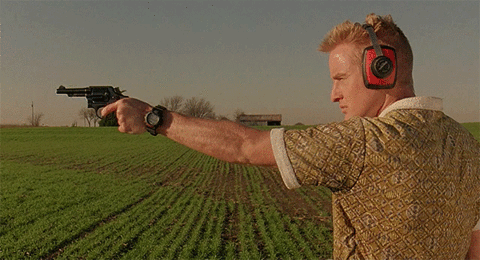 I won't bore you (yet) with details, but it got me thinking about movies either set/filmed in the middle of the states. Most of the time movies are often filmed different from where the story takes place. This is more due to tax credits in certain cities and budget constraints. That's where a lot of movies and TV shows are often shot (not including New York or Los Angeles) in places like Atlanta, Georgia and Vancouver, Canada. Frequently they are to look like other major cities.
Maybe I am biased since I am a midwestern, but movies filmed here just hit differently. The stories are close to home. While people complain about flyover states being boring and nothing interesting, I feel the need to prove them wrong. 
There are stories about:
Meteorologists chasing after tornados (Twister)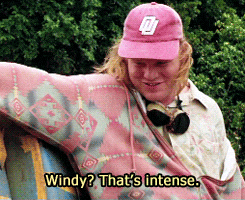 Two brothers on a mission from God (The Blues Brothers)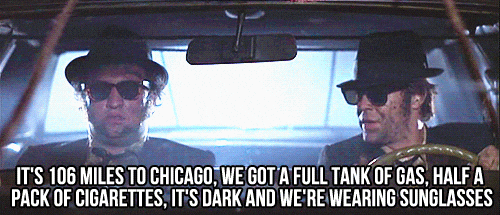 A corrupt student body election (Election)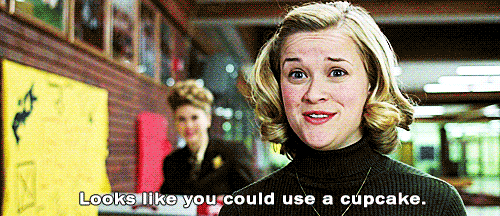 Sweeping cinematography captures open land and sky (Paper Moon)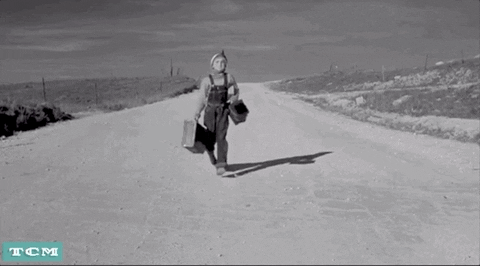 or showcasing the neverending amount of fast-food chains and box stores in suburbia (Drop Dead Gorgeous)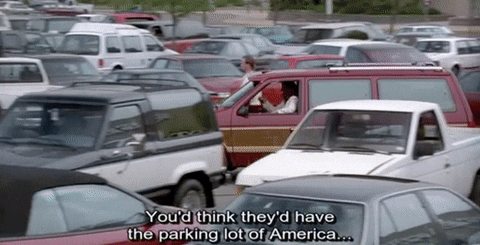 There is something magical about taking an ordinary place and using it as a backdrop in a movie. Knowing that a town you drove through was once part of a story is pretty cool. As I keep finding all of the shooting locations, it would be interesting to make a road trip. Especially with summer coming, these locations are maybe a day or two of driving. If there are any other movies you feel need to be showcased, definitely leave a comment!
Paper Moon -  (Hays, Wilson, and McCracken, Kansas)

American Honey - (Mission Hills, Kansas / Muskogee, Oklahoma / Bennington and Grand Island, Nebraska / Kansas City, Missouri / Williston, North Dakota / Missouri Valley, Iowa)

C.S.A - (Lawrence, Kansas)

Drop Dead Gorgeous - (Waconia, Chaska, Jordan, St. Paul, Lakeville, Eden Prairie, Farmington, Hopkins, Le Sueur, Minneapolis, New Germany, Wayzata, Minnesota)

Fargo - (Fargo, Grafton, Grand Forks, and Bathgate, North Dakota / St. Louis Park, Forest Lake, Chanhassen, Edina, Minneapolis, Stillwater, May, St. Paul, Richfield, Hallock, Willernie, Brainerd, Minnesota)

The Blues Brothers Double Feature - (Chicago, Harvey, Wauconda, Joliet, Park Ridge, Danville, Cicero, Waukegan, Illinois)

The Fugitive - (Chicago, Illinois)

Columbus - Columbus, Indiana

Hoosiers - Knightstown, Indianapolis, Elizaville, Danville, Lebanon, Brownsburg, Amo, New Richmond, Terhune, Indiana

Field of Dreams - Dyersville, Farley, Galena, Dubuque, Iowa

The Bridges of Madison County - Winterset, Adel, Iowa

Give Me Liberty - Milwaukee, Wisconsin

Only Lovers Left Alive - Detroit, Michigan

Election - Omaha, Bellevue, Papillon, LaVista, Nebraska

Nebraska - Lincoln, Hooper, Osmond, Stanton, Plainview, Elgin, Norfolk, Nebraska / Rapid City, Keystone, South Dakota

Twister - Ponca City, Wakita, Guthrie, Norman, Pauls Valley, Maysville, Waurika, Kaw City, Fairfax, Carney, Ralston, Oklahoma / Ames, Boone, Eldora, Rippey, Whitten, Iowa

The Outsiders - Tulsa, Skiatook, Owasso, Sperry, Oklahoma

UHF - Tulsa, Oklahoma

Winter's Bone - Forsyth, Branson, Missouri / Christian and Taney County, Missouri

Gone Girl - Cape Girardeau, Missouri and Giant City State Park, Illinois

-Margaret Burke is a Technology Assistant at Lawrence Public Library.