Our goal is for library volunteers to feel their time is valued, benefits their community, and supports the mission of the library. We take extra care that volunteers are a great match for the library, and are properly equipped and trained.
Volunteer Specifics
Dress Code
We ask that volunteers wear neat, properly fitting, clean clothing that is appropriate to their work assignment. Every volunteer will also have a lanyard to help library staff and public identify you.
Confidentiality
Transactions between Lawrence Public Library patrons, staff, and volunteers are confidential, and volunteers are asked to uphold this policy. This includes any information concerning what materials a patron viewed, requested, checked out, or any reference question asked.
Customer Service
Lawrence Public Library works hard to provide high quality and consistent customer service to every patron. We expect our staff and volunteers to "go the extra mile" to serve our patrons.
Volunteering FAQs
Where do I park?
The Vermont Street garage next to the library has 325 parking spaces. Street level parking is free for two hours and parking on the top of the garage is free all day. Middle level parking is $1 per 24-hour period. Cash, credit, and debit cards are accepted.
Where do I put my stuff?
There are no lockers or other secure areas for volunteers to leave purses and other belongings. We may be able to provide you with a space in a staff area to leave your items, but the Lawrence Public Library is not liable for lost or stolen personal property.
Can I bring a friend with me when I volunteer?
Sorry, if your friend is has not gone through the library volunteer application process, he or she cannot help you work while volunteering at the library.
Who do I contact if I cannot work my shift?
When you attend your orientation session, you will be given the name and contact information for the main library personnel you'll be working with. This is who you should contact if you cannot make your scheduled volunteer shift.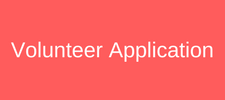 VolunTeen Application Periods
13-18 year olds can volunteer at the library for the fall or spring school semesters, or over the summer. We will have open application periods for these in April for summer, August for fall, and December for the spring. VolunTeens are asked to commit to a volunteering every week for a full semester or summer.
Most of our VolunTeens help us with the very vital and on-going task of shelving books and other materials. Additional opportunities working with programs for teens and children are available over the summer months.
Orientation
All selected VoulnTeens will receive an orientation their first day of volunteering. The orientation will cover basic volunteer information, give a thorough tour of the area where you'll be working, introduce you to staff, and talk about expectations. You'll then receive your specific volunteer assignment to dive into the deeper details of your work.
Shadowing
Your first volunteer sessions will consist of additional on-the-floor training, shadowing employees and/or supervision by library staff or other volunteers. As you begin your job, you'll have the right support to ask questions, and learn how to complete your tasks.
For more information about the Volunteen Program please visit their page.