The library has a parenting sidekick your baby can wear right out the door.
This wearable device is called a
Starling
, and it's cuter than your average pedometer. Better yet, it's honed in on how well you're instilling early literacy skills with your baby. But instead of counting steps, Starlings count words.
Parents can clip the device to their baby and use the Starling app on their phone to see how many words they are speaking to their child on a daily basis.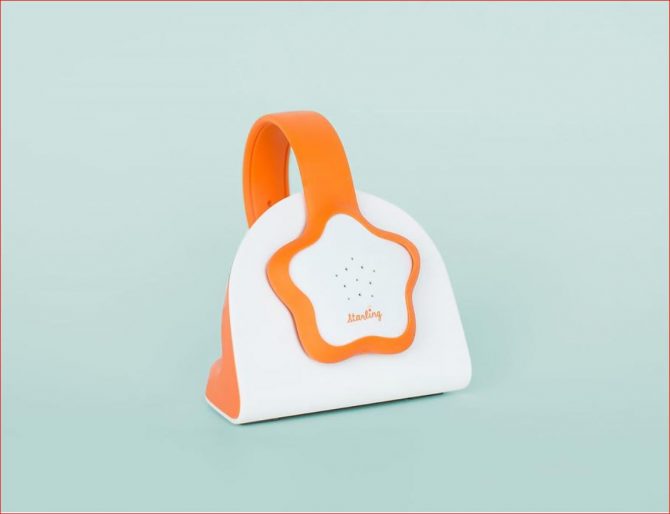 Research has shown the more you speak to your baby/toddler, the more likely they are to reach their full brain potential!
Their vocabulary increases which helps when learning how to read. And, being a good reader likely means they will be a good student, too, which means your child will get a leg-up in life. 
Don't be fooled by their size; Starlings are sophisticated devices that track your use of speech with your little one. The app will also give parents a word of the day and practical tips to increase word count. 
---
Here's what you need to know:
LPL has 5 Starlings for checkout.
You can reserve one in the catalog.
You can renew your starling for one additional borrowing period as long as another borrower doesn't already have one in reserve. 
They check out for 14 days.
They can be checked out at the self-checks.
They will need to be returned to the Accounts Desk. 
They come in a neat little hard case and have a label on them that shows the contents of the case:

Starling
Clip
Charging cord
Charging Station
Outlet Adapter (i.e. plug)
Booklet

They DO NOT record conversations. They simply count the number of words spoken in a 4-6 foot range. Starlings also filter out background noise. 
Here's more information

, opens a new window

 about Starlings
Here's how a second grade classroom is using Starlings.