Feeling down, lonely, or just need to vent?
Peer Support is here to listen and offer support without judgement.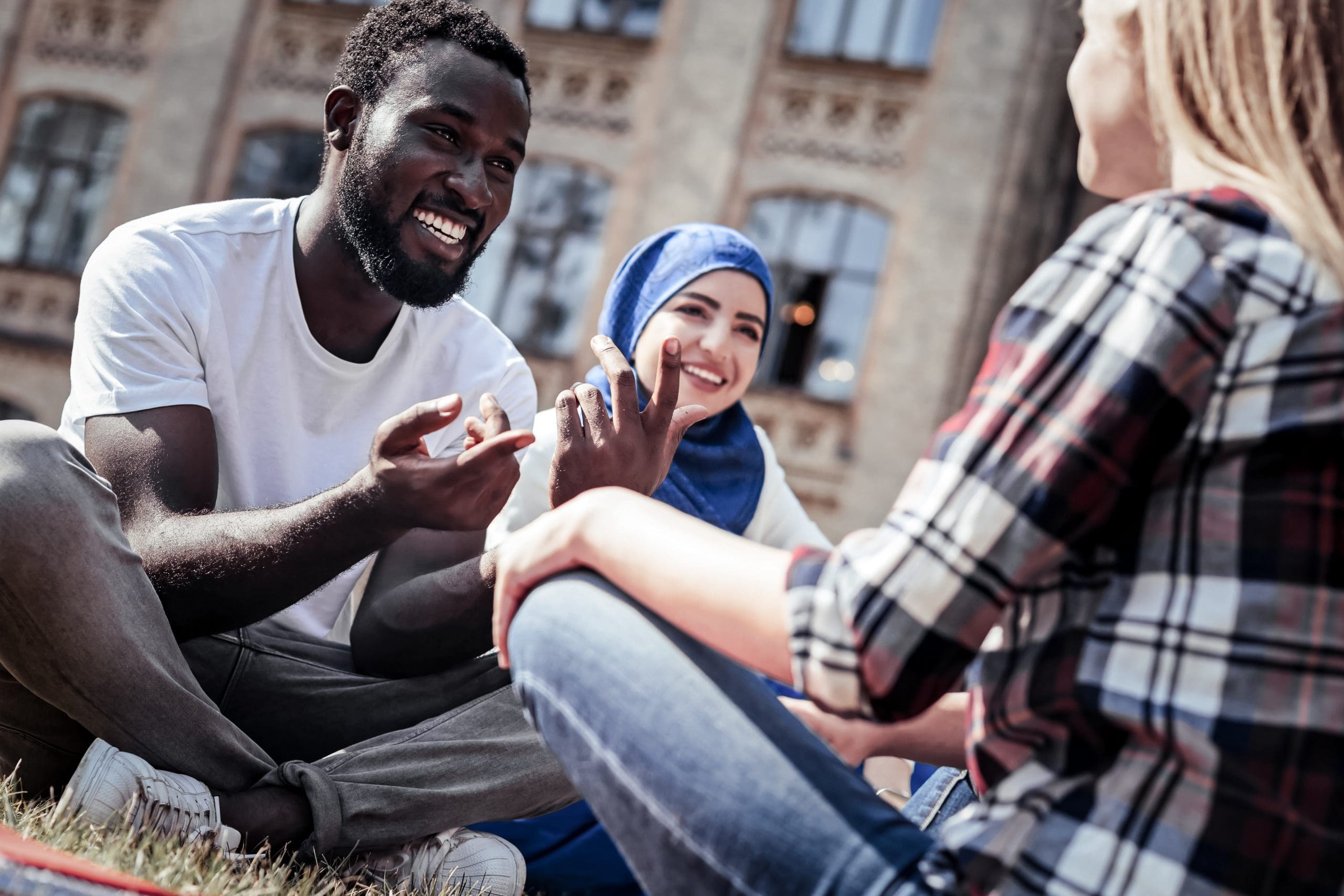 Would you like to be a Peer Support Specialist?
The University of Kansas Medical Center is looking to hire for a position working primarily on-site at Lawrence Public Library, with additional training sites in various social service agencies throughout Douglas County.
Note: The library provides space for this service to thrive, but is not the employer.
You can share what's going on in your life, what goals you're working toward, or simply vent if you're struggling. Peer support is free, informal, and confidential. For more information about this service, contact Melissa Fisher Isaacs at the number below.
About our Peer Support Services
Peer support is a service available to you as a patron of Lawrence Public Library. The primary goal of peer support is to help you (1) build hope and (2) live with autonomy. Building hope and autonomy are necessary for recovery from any mental health concern.
Peers are current or past consumers of mental health services who are in recovery or have recovered. They model their personal experience with mental health while providing social and emotional support.
Services are self-directed. When you meet with your peer, you can express what's going on in your life, goals to work toward, or simply vent if you're struggling. Peer support staff recognize that you are the expert authority in your life.
Peer support services can look different from person-to-person, day-to-day. Usually, services occur in community settings, such as coffee shops, restaurants, or libraries. Most often, peer support will listen and offer occasional guidance.
For more information about the library's role in this partnership contact:
Melissa Fisher Isaacs
Information Services Coordinator
785-843-3833 x 113