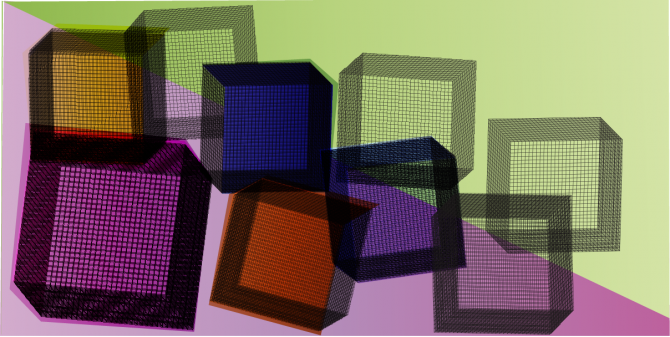 By Leah Sewell | Marketing
With stats provided by Tricia Karlin | Collection Services 
---
Lawrencians didn't flinch in the face of tough, true life topics in June, according to our circulation statistics; even our comedy tastes ran dark. 
Tied for 5th most checked-out nonfiction last month, humorist David Sedaris and New Yorker writer David Grann share one thing in common here: Both probe dark depths -- Sedaris through confrontation with middle age and mortality and Grann through exploration of a horrific early 20th century killing spree motivated by greed for oil riches.  
Tied for 4th most popular nonfiction titles last month are two very different sorts of biopics about two "geniuses" (one of whom is vehemently self-proclaimed, natch). Wolff's treatise on the chaotic inner-workings of the current White House occupation is reputedly cringe-worthy stuff, but that didn't keep Lawrence readers from becoming spectators to this bout of mud-slinging, presumably while experiencing a condition known as "horrifying as it was, I simply couldn't tear my eyes away." As one reviewer put it, "Throughout the book, I kept saying, 'Oh, my God.'"
No worries, though! We threw spring water onto that political dumpster fire with Leonardo Da Vinci, a full-color study on a bonafide artistic genius that one reviewer calls "a pleasure to hold and behold." We contain multitudes, Lawrence, especially when it comes to our whipsaw tastes in nonfiction. 
It's no surprise that a college town population saw high circulation numbers with this memoir by Tara Westover. It reads -- in the parlance of English Comp instructors -- like a syllabus-worthy example of the literacy narrative essay. But this is no simple text, and reviewers are split over how to feel about this deeply personal story, in which Westover reckons with her outlier upbringing and relatively late embrace of "typical" American education via Brigham Young University. As one reader put it, "Every time I thought something was too painful to read, I thought how much more painful it must have been to write." 
Carrying on the theme of a dark mood, Lawrencians checked out this made-for-bestseller-list-monikered true crime treatise by Bill James, who, in far less somber tones, is known for his writings on baseball. Deemed "suspenseful" and a nail-biting psychological thriller, we flocked to put our holds on The Man from the Train. Perhaps we're trained (unintended, sorry!) to consume titles featuring a title character described in gendered anonymity interacting via adjective phrase with - on? - above? - from? - a train (as seen here, obvs, although, it's important to note, the character in the title at hand isn't infantilized). 
Perhaps we're in a mood to reflect with horror on a serial murderer from the comforting distance of a hundred years' time as a brief respite from the present day, which many, indeed, would describe in horror-genre-esque terms. Although our iconic horror authors tend to refer to our times in Orwellian ones more often.
The #1 most-checked-out nonfiction book last month should come as no surprise. We won't get into why this title, too, is highly marketable, because that's a conversation that probably happened among editors and publicists who hold sway over decision-making when publishing a work posthumously. The surprising thing here, though, isn't that I'll Be Gone in the Dark holds primary position with Lawrence readers, but the fact that, in the context of this list, it's actually quite an uplifting read. At its core, it is a story of good versus evil -- a vigilante journalist-turned-detective bent on apprehending a fearsome killer and rapist to bring him finally to justice. 
Although the author died before she could see the fruits of her maddening labor, her readership lived to see the arrest of the alleged Golden State Killer earlier this spring, mere months after the book's publication and just one day after the the HBO series adaptation started filming. The unlikely sequence of events involved in this book being produced, plus the proximity of the alleged killer's arrest, hurtled droves of Americans to read McNamara's tale, fueled by the certainty of knowing that justice would prevail. In these uncertain times, it's what might be considered a happy ending -- and one that Lawrencians were especially keen to consume.