Culinary + literary = Baan Thai's all-day library fundraiser
As staff of the hallowed institution that stores innumerable tomes of humankind's vast wealth of knowledge, we kinda know a thing or two. We can tell you all about the past. In fact, sometimes, we can even tell the future.
Case in point: We predict you will get struck by an insatiable craving for tasty Thai food sometime next Tuesday between 10:30 a.m. and 10 p.m.
If you're a fan of the library and our life-changing literacy initiatives, we heartily urge you to go ahead and give into that craving. Fill up on authentic Thai cuisine from Baan Thai (741 Mass) all day Tuesday August 14. Baan Thai will be slinging out a full menu with 20% of sales going to the Library Foundation and Friends!
Gather together your book club, bowling team, dorm mates, drinking pals, chess club, coworkers, friends, immediate family, and extended family for a delicious meal that satisfies both hungry bellies + curious minds. The Foundation supports a bevy of great literacy projects that have lasting impact on the community, plus memorable events that get us gathered together around learning and reading. That way, access to literacy is always served up to people of all ages in Lawrence. 
Filling up on Crispy Garlic Shrimp, Crazy Noodles, Mango Fried Rice, or something else delectable is one of the least selfish things you can do next week.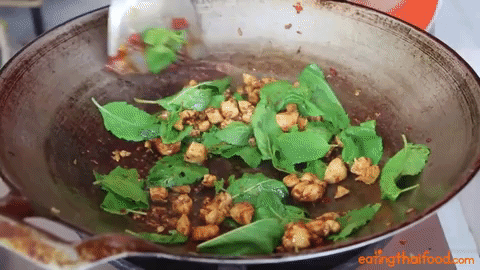 Here's another likely prediction: Baan Thai will be packed with hungry librarians that day. But if you spot us there and hit us up for a book recommendation, be patient because we'll probably have our mouths full.
Simple Thai Food
Night + Market
Chicken in the Mango Tree



Not sure what you're ordering yet? Same here. In true librarian style, we're still doing our research. 
Currently stuck in a very important decision between these two (send help):
If you have any questions about Baan Thai's library donation day, visit their website or give them a call at (785) 856-8424.
Don't forget to set a reminder for Tuesday August 14, and we'll see you there!