All library tech users will see tech upgrades in coming months, but Fortnite-obsessed teens get first dibs.
Public computer replacements are generously funded by Midco® and the Library Foundation
The latest technology to arrive at the library won't be easily visible to anyone over 18. Teen Zone-goers, however, will recognize quickly that 18 brand new computers have replaced older models.
And for teens who count themselves among a "mass social gathering" of millions of their Fortnite-obsessed peers, the recent computer upgrade is a total game-changer.
Technology Coordinator, Aaron Brumley, says the new computers will be "much more capable with respect to Fortnite."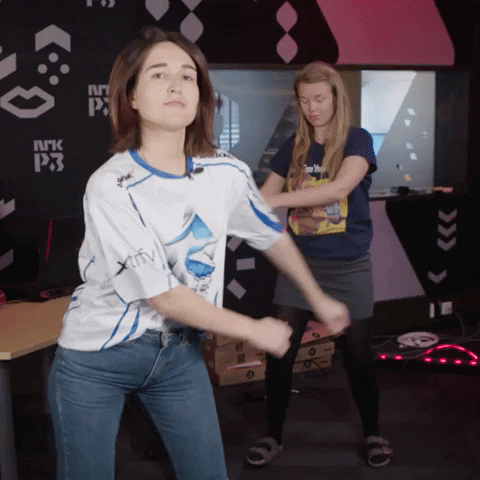 Teens often spend much of their days in structured academic environments where they're called upon to perform tasks requiring executive brain function, when, studies show, that functionality isn't fully mature until the late teens / early twenties.
The library's gaming options offer a reprieve from obligation and allow teens to decompress after school in a safe environment where, chances are, they might learn something without realizing it.
We know the parents of teens + tweens might be saying to themselves right now, "How in the world is playing Fortnite going to teach my kid anything?"
While Common Sense Media cautions parents to watch for signs of technology addiction, limit exposure to violence, and encourage empathy, it also recognizes that Fortnite gets "major points with kids and parents alike for building teamwork and thoughtful collaboration."
Here's an endorsement from Nick Paumgarden, whose son is hooked, in the article, "How Fortnite Captured Teens' Hearts and Minds" | The New Yorker
"I'd been struck ... by how the spirit of collaboration, amid the urgency of mission and threat, seemed to bring out something approaching gentleness. He and his friends did favors for one another, watched one another's backs, offered encouragement."
Fortnite + Library fast facts

Fortnite is not allowed on Children's computers and library laptops.
It doesn't play well on lower level computers, but may perform better on new computers being installed there in 2019. Check back.
Fortnite is pre-installed on the Teen Zone computers. Tech and Teen Zone staff try to keep it updated, but updates are very frequent so teens may sometimes need to run an update before playing